How gooey, baby shots. Early August 02 when she first came to us. It is interesting to see the black dots accumulating between these shots at 6~8 months versus the shots in the fall 2 months later. This same thing happened to Happy, but in beige of course.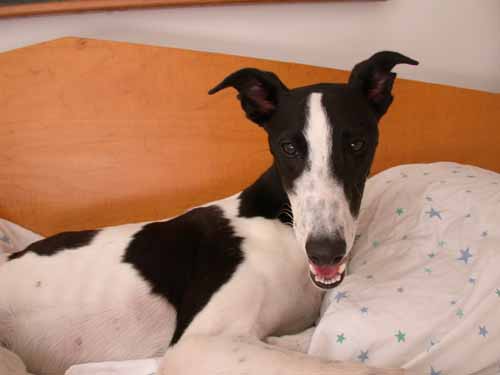 Her bed ... yeah, right!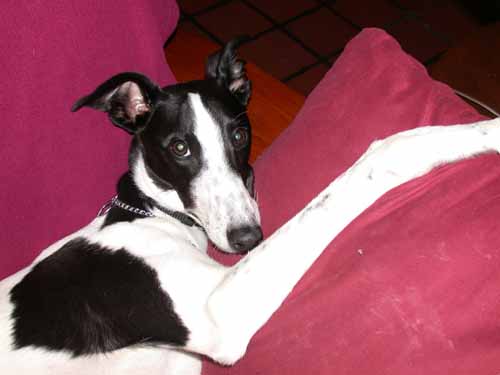 A couch potato ... mmm, no.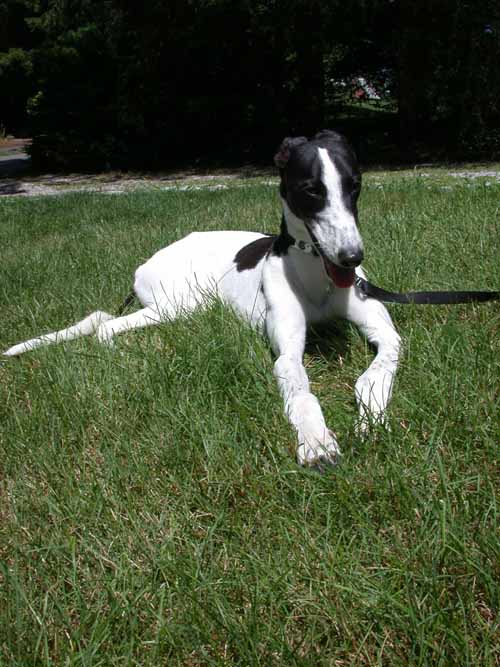 Look how few black dots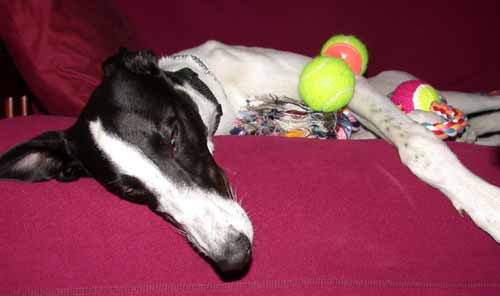 What skinny crab legs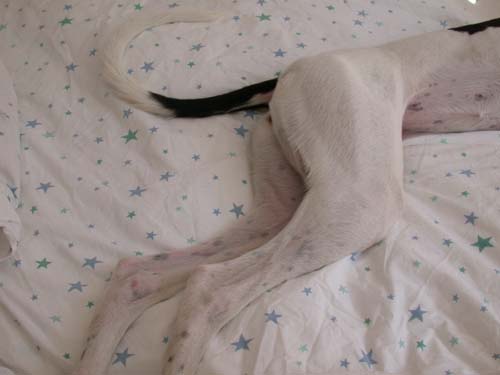 Here is a test ... can you tell which end is which?